HikMicro Thunder 2.0 TE25 Thermal Scope
The Thunder 2.0 provides the same excellent image quality and diverse product range in a new and improved form factor, featuring longer battery life, higher thermal sensitivity, and improved user interface making the Thunder 2.0 the most advanced scope offering in the HIKMICRO range. Featuring a 256x192 <35mK NETD sensor with a brand new form factor the Thunder 2.0 TE25 scope will help you see more than ever before.
1. Industry Leading Image Quality
With an impressive thermal sensitivity of less than 35mK (NETD<35mK @ f1.0), and 50Hz refresh rate, the Thunder 2.0 TE25 ensures flawless detail recognition even in the most challenging weather conditions.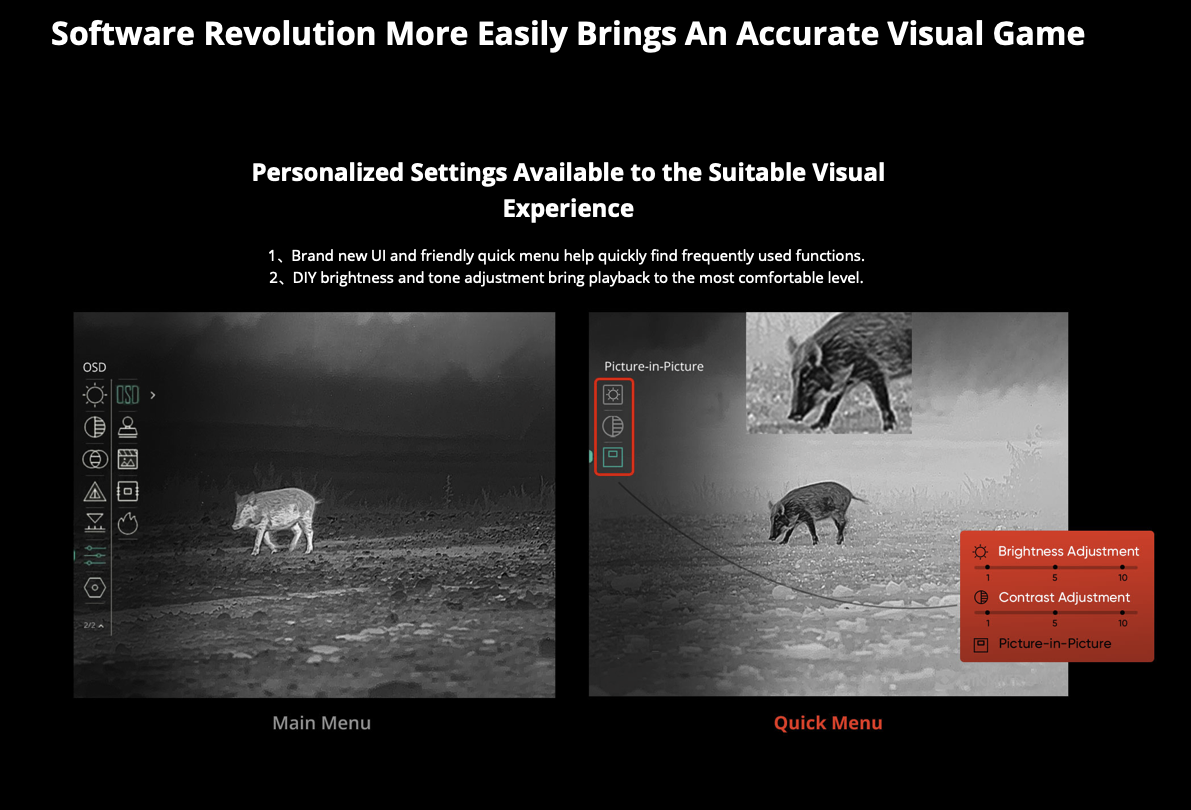 2. High-Definition Thermal Sensor:
Immerse yourself in the world of superior thermal imaging. Equipped with a cutting-edge 12μm thermal sensor and offering resolution of 256x192 pixels, our technology ensures exceptional temperature resolution. Ensuring thermal images that are sharp, richly contrasted, and highly accurate.
3. Super Large Aperture Lens
The HIKMICRO Thunder 2.0 series features a high-performance aspheric germanium lens with a super large aperture of f/1.0. The larger aperture allows for greater infrared radiation capture, resulting in exceptionally clear images.
4. Intuitive operation and ease-of-use:
Featuring a brand new, intuitive, and easy to use user interface the Thunder 2.0 is exceptionally user friendly and allows the shooter to more quickly operate the scope so you don't miss any opportunities.
5. Robust Construction:
The Thunder 2.0 takes lessons from all previous HIKMICRO products and brings a fresh, look and better performance to the Thunder line-up. Featuring a sturdy housing that is resistant to sweat, rain, mist, and dew. With an IP67 waterproof rating, the device can be submerged in up to 1 meter of water for 30 minutes, making it perfect for prolonged use in rugged environments.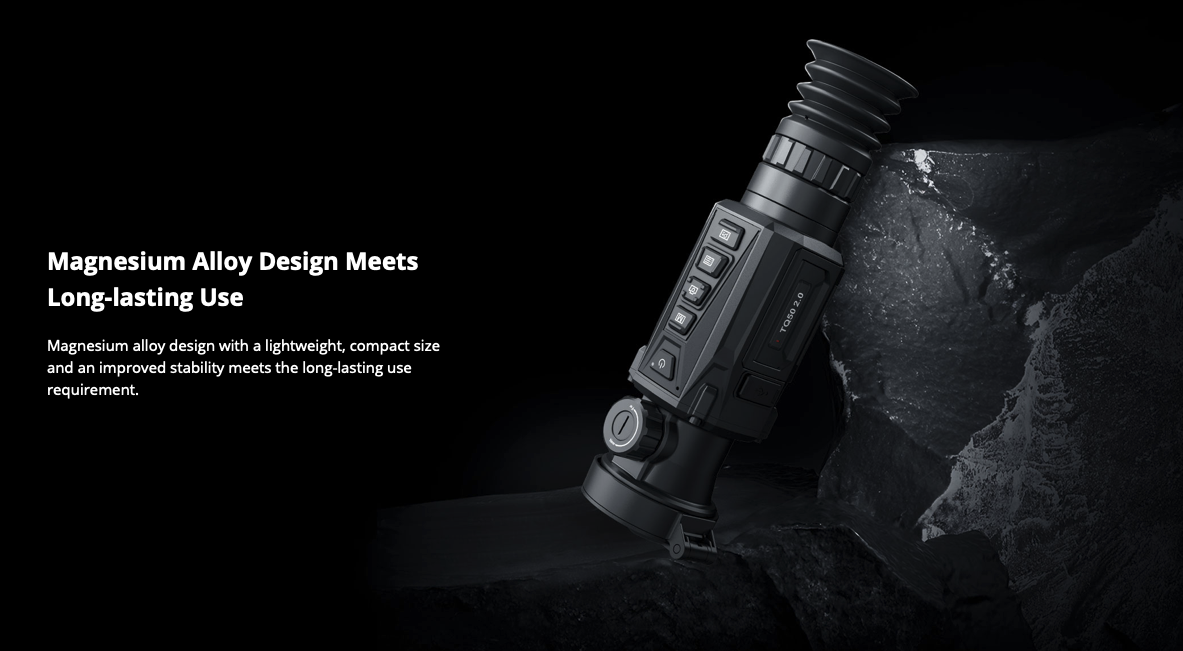 6. Long Detection Range and Large Field of View:
The Thunder 2.0 TE25 offers a remarkable detection range of up to 1200m or an expansive field of view up to 7.03 degrees.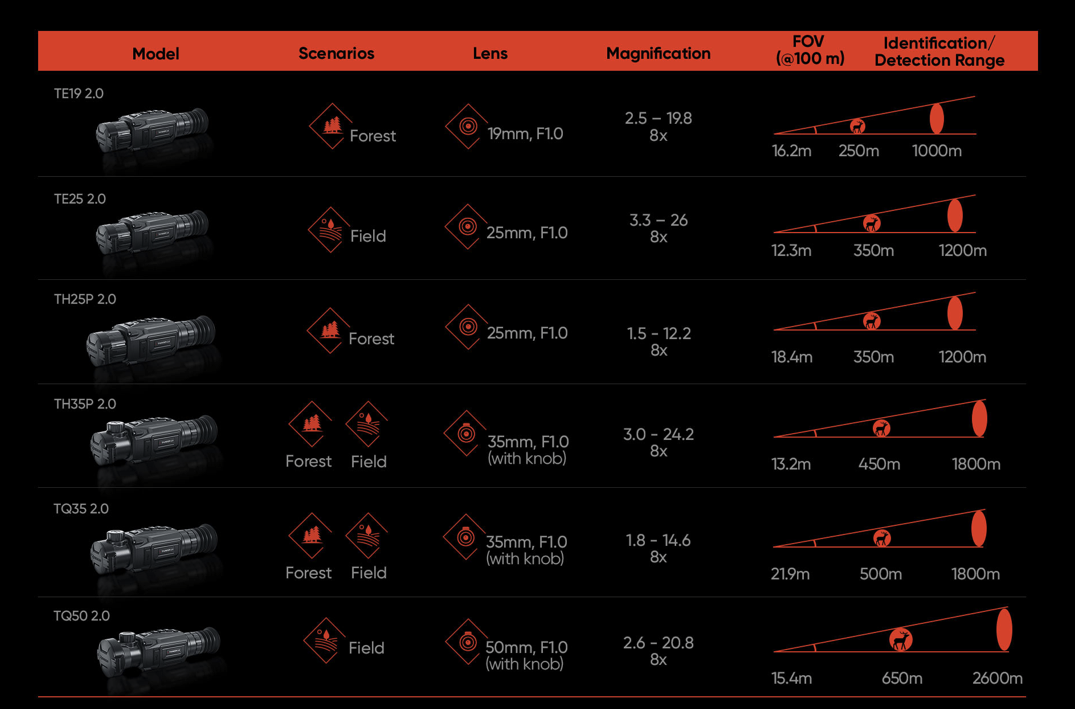 7. Powerful Digital Zoom:
With an impressive 8x digital zoom capability, our product ensures reliable identification and recognition of objects at any distance. No details remain hidden, even at extended ranges.
8. Multiple Reticle Profiles:
Featuring 5 different reticle profiles with 5 different zeros within those, 10 different reticle options, and 7 reticle colours the Thunder 2.0 ensures you have all the tools you need to stay on target, whether that's moving the scope between different guns or for different ammunition types the flexibility of the Thunder has unmatched versatility.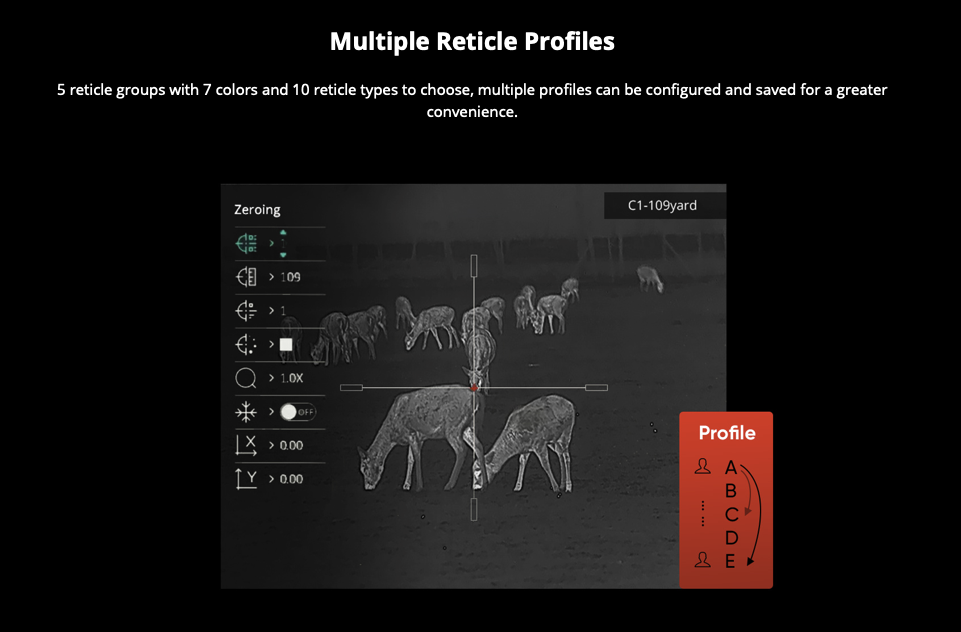 9. Rechargeable and Replaceable Battery
Powered by a brand new battery design the Thunder 2.0 has up to 10 hours of continuous use, comes with two batteries in the box, as well as a charger, and will also charge the battery right on the unit.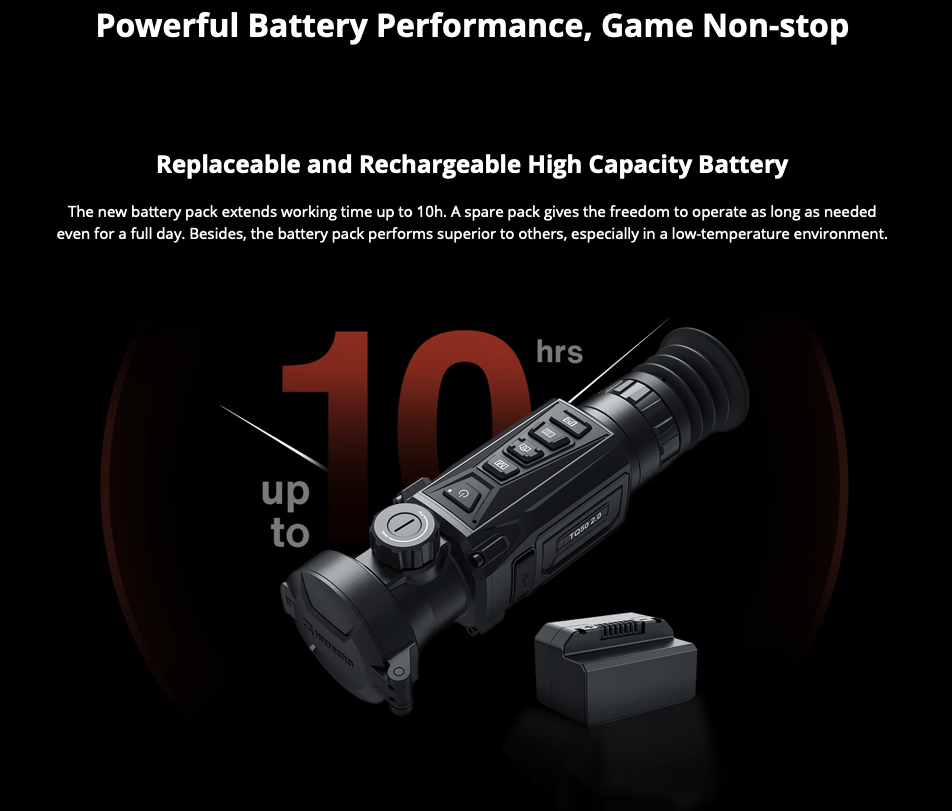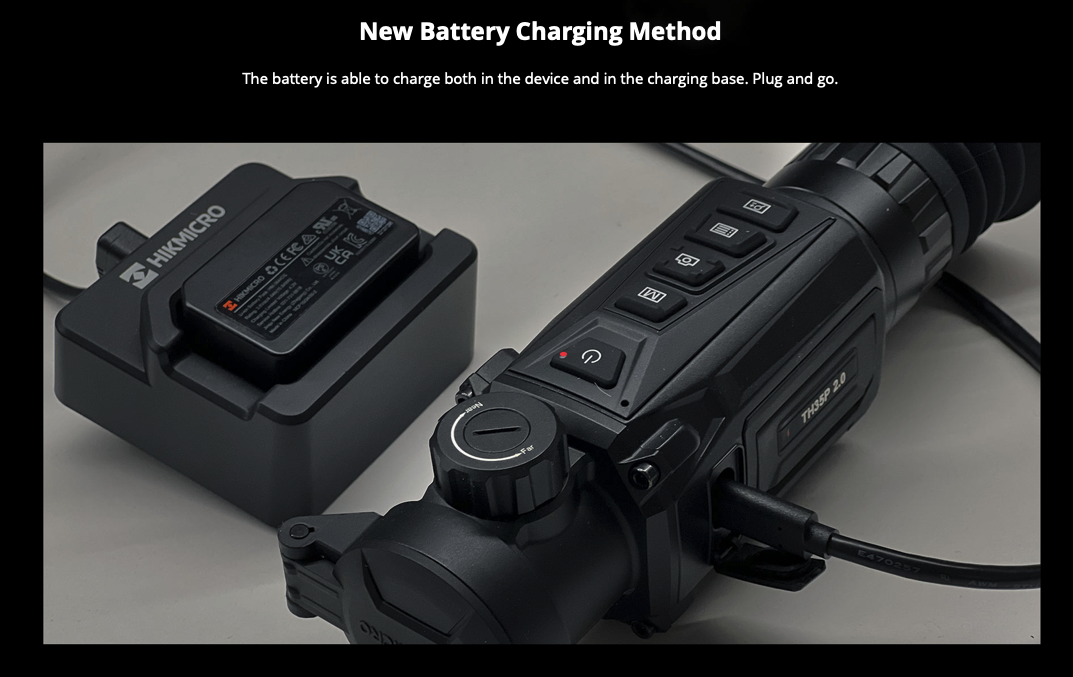 | | |
| --- | --- |
| SKU | HIKTE25-2-K |
| Model # | TE25-2-K |
| Brand | HikMicro |
| Product Line | Thunder 2.0 |
| Type of Optic | Thermal |
| Magnification | 3.25x Optical, 1x, 2x, 4x, 8x |
| Objective Lens Diameter | 25mm |
| Field of View (angle) | 7.03° x 5.28° |
| Maximum Range | 1200m (1.7m target) |
| NETD | <35mK |
| Pixel Pitch | 12μm |
| Sensor Type | 256x192 |
| Length | 218.7mm |
| Weight | 494grams |
| Display Type | 1024 x 768 |
| Type | Night Optics |
| Sub Type | Thermal Scope |
Be The First To Review This Product!
Help other Scoped Out users shop smarter by writing reviews for products you have purchased.
---
Others Also Bought
---
More From This Category