Precision Rifle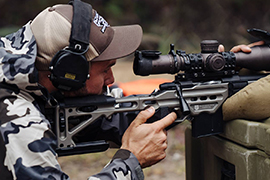 The Precision Rifle world is one of the fastest growing style of shooting in the world. Spearheaded by the Precision Rifle Series internationally, there are several other styles and formats that are similar.
Rusty, the owner of Scoped Out and Director of the Precision Rifle Series, has partnered with Ben Jarratt of The Long Gun Project, Sponsored shooter for Wedgetail Industries a to provide a selection of products that suit the Precision Rifle world, no matter what level you are at.
From scopes, to bags, bipods and a range of other accessories, these are the pick of the bunch.
---