Hunting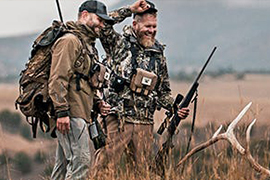 Hunting comes in may forms, from knocking off a few bunnies at the farm, to the once in a life time chance to hunt tahr in the Fiordland on the Southern Island of New Zealand. At Scoped Out we have the full range to help you with your optics needs to achieve both, and everything in between.
Simon Burnside is one of the hosts of the Hunting HQ Podcast, member of the Australian Deer Association and a life long hunter behind both the rifle, and the bow. Simon has helped us select a number of his favourite optics that are ideal for hunting goats in the flinders, through to Sambar in the Victorian high country.
Check out Simo's podcast here to hear 3 bloke sitting around the 'campfire' talking hunting stories, challenges and improving their knowledge.
---