Competition Handgun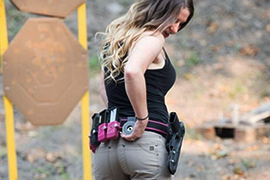 Handgun competitions come in some many variaties, with some of the most popular ones being the practical style of shooting. These fast paced matches consist of significant movement, and a combination of speed and accuracy to get the win.
Many competitors run red dot sights to enable them to get on target quickly, and make that hit.
While not all categories allow you to mount a red dot, it certainly is becoming more popoular to see, in several discplines.
There are a huge number of styles of red dots, but the belows ones cerrtainly have been the most popular with our customers.
---