Plinking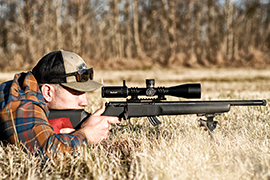 This is often where it starts out. Plinking away on the family or friends farm, or at the local range with friends. In all honesty, this is some of the most enjoyable shooting you can do.
Rusty spent a lot of time in his younger days with Dutchy from the Precision Shooting Podcast, plinking away in paddocks near Strathalbyn, SA. The lads have selected a few of the types of products they used, or wish they had back in the day. Often favouring the more budget options available.
Get out there, and send some lead down range, nothing better than setting a challenge for yourself, with nothing else riding on the line.
---